Kaboolie's Korner Massage Therapy
Julie "Kaboolie" Coker, LMT
Welcome to Kaboolie's Korner Massage Therapy!
I am Julie "Kaboolie" Coker, LMT, NMT, CCT. (Licensed Massage Therapist, Neuromuscular Massage Therapist, Certified Cupping Therapist).
I have been practicing massage therapy since December 2010. I am licensed in Swedish and Deep Tissue Massage and am located right here on the Treasure Coast.

I hold certifications in Neuromuscular Massage (specializing in neck, low back and hip pain), MPS Therapy (Micro-current Point Stimulation) aka Functional Acupuncture (no needles), Trigger Points for the Upper Body and I am a Certified Cupping Therapist. I am a proponent of heat and essential oils and use them in almost all massages.

I work by appointment only.
I truly believe that I was given a gift from God for helping people.

I can't wait to meet you! Thanks for visiting.

See you soon!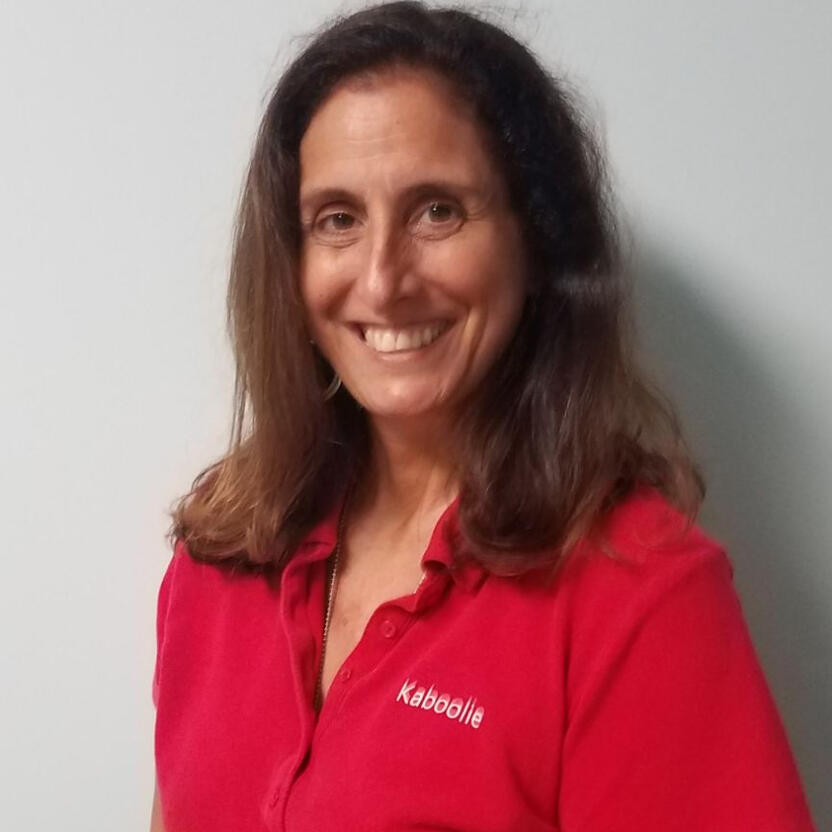 Reviews
Neuromuscular Therapy
Neuromuscular Therapy is a highly specialized type of soft tissue therapy designed to relieve pain and return injured tissues to normal function. It utilizes specific, targeted soft tissue treatment, flexibility stretching and self-care to eliminate the causes of most muscular aches and pains. It can provide long-term pain relief where other approaches have failed. Neuromuscular Therapy balances the nervous system with the muscular and skeletal systems and naturally brings the body back into alignment. It addresses postural and muscular imbalances, nerve entrapment, ischemia (reduced blood flow to an area of the body) and muscular trigger points.
Trigger Point Therapy
Trigger Point Therapy is a healing technique based on the principle of free and uninterrupted energy flow and helps activate the natural healing processes in each patient's body as well as to restore their physical and emotional well-being. Trigger points are areas of hypersensitivity in a muscle caused by overstrain. These are small areas of the muscle in which there is a contracture of muscular tissue (think of a tiny snag in a knit sweater). Blood and nutrients are lacking in that part of the muscle and therefore the muscle spindle is unable to relax. Trigger points cause pain, fatigue and weakness in the muscle.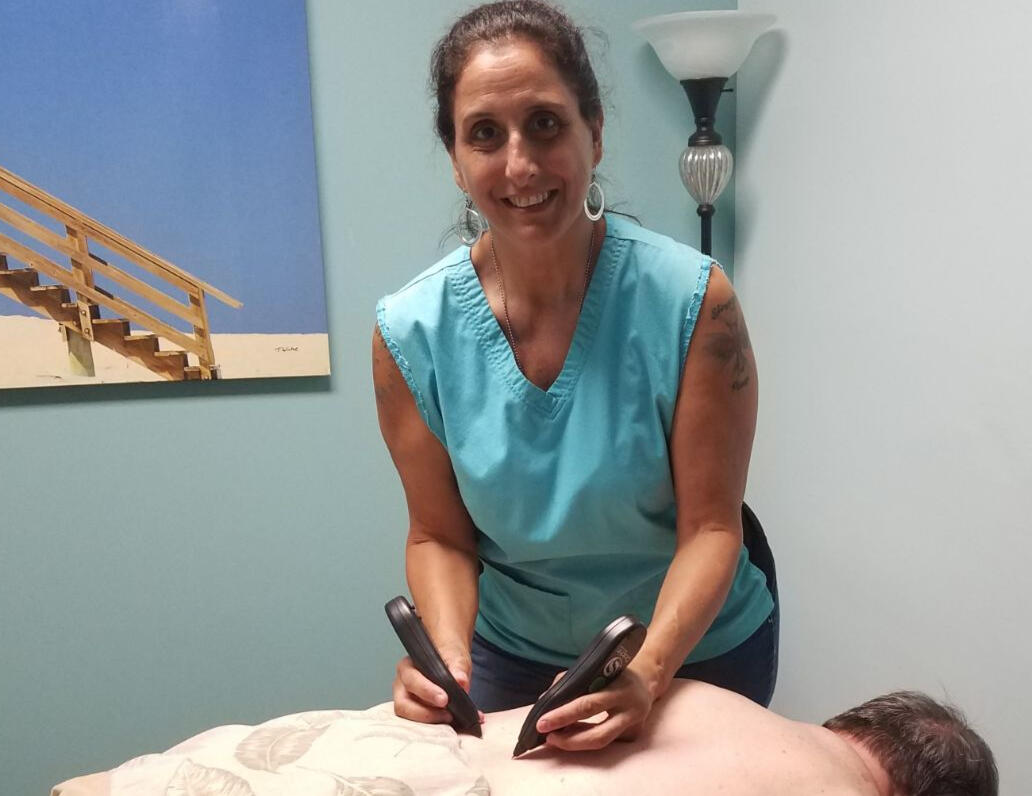 Microcurrent Point Stimulation
Microcurrent Point Stimulation (MPS) Therapy or Functional Acupuncture are therapeutic protocols developed exclusively to sympathetically DE-Regulate the ANS and fight chronic pain. The theoretical underpinnings of MPS Therapy are based on combining the "therapeutic pearls" of acupuncture, osteopathy, integrative dentistry, neural therapy with modern neurology with microcurrent.

MPS Therapy locates and applies concentrated DC microcurrent to therapeutically active points (acupuncture & trigger) for the purpose of relaxing muscles, calming the nervous system and releasing endorphins, the body's natural painkillers. It is designed to detect and treat these active points with great scientific precision & potency, providing stimulation of all three systems at once — nervous, muscular and endocrine.
MPS has been a remarkable success in the fight against chronic pain. The results are so impressive using this approach that complete or substantial relief (70-85%+) from pain often occurs within 1-3 applications.
Cupping Therapy
A technique that uses negative pressure, rather than tissue compression, for superior bodywork that is easily accomplished for pain, stubborn conditions, repetitive strains, inflammation, toxicity, chronic fatigue, digestive problems, and a slew of other issues we confront daily.

The suction of the cups rapidly facilitates rigid soft tissue release by stretching it up from underlying structures, thus loosening areas of adhesion or restriction, activating muscle spindle reflexes that relax contractile tissue and retraining the myofacial structures. Further, it stimulates the nervous system reflex to the cerebral cortex, contributing to an increased rate of recovery from pain and disease.
The effects are remarkable on hypertonicity and aching muscles and activate the secretion of synovial fluids, which release joint stiffness in ways not possible using the pressure of traditional massage. It concurrently creates localized expansion of tissue, producing a profound vasodilatation reaction - drawing blood flow to areas of ischemic pain, raising skin temperature, promoting metabolism within the skin tissue for better functioning of sweat and sebaceous glands, flushing capillary beds, draining stagnant blood, toxins and lymph, and re-supplying vital nutrients.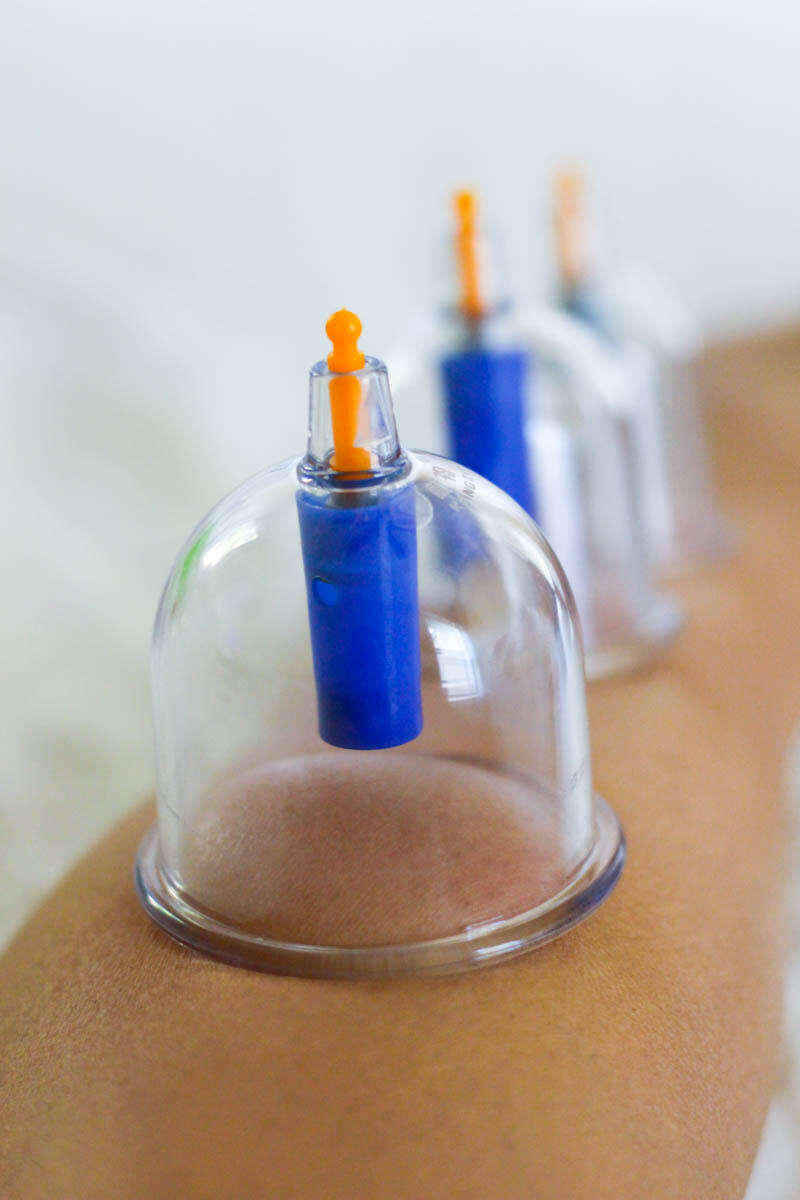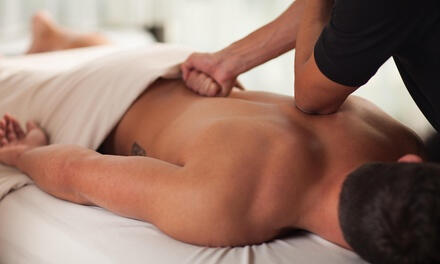 Deep Tissue Massage
Deep tissue massage is similar to Swedish massage, but it goes farther. Deep tissue massage targets the inner layers of your muscles, tendons, and fascia (dense connective tissue). Deep tissue massage uses many of the same stroking and kneading movements as Swedish massage, but there is far more pressure.
Deep tissue massage is best suited for athletes, runners, and people with injuries. It can also work for people with chronic pain conditions such as fibromyalgia and lower back pain.
This type of massage facilitates healing by releasing contracted areas of muscle and tissue. It can help increase blood flow to the soft tissues and may help to reduce inflammation.
Swedish Massage
Swedish massage is one of the most commonly offered massage techniques. It's sometimes called a classic massage. The technique aims to promote relaxation by releasing muscle tension.
Swedish massage is gentler than deep tissue massage and better suited for people interested in relaxation and tension relief. Swedish massage may loosen up tight muscles caused by daily activities such as sitting at the computer or exercising. It can be very helpful for people who hold a lot of tension in their lower back, shoulders, or neck.
Call Now
---
We service Palm City, Stuart, Jensen Beach, Port St. Lucie, and the surrounding area. Just give us a call!
• If you are a new client – Welcome! - please arrive 10 minutes early to fill out paperwork.

• There is a $25 deposit required when booking (please see cancellation policy).

• Deposit can be used towards the price of the massage or refunded for other type of payment.
Cancellation Policy and Late Notice
Please give a 24-hour cancellation notice if you are not able to make a scheduled appointment. There will be $25 fee added to your next visit if under 24 hours. As with any policy, exceptions will be discussed at time of cancellation.

Late Notice: If you are running late, please text or call to let us know. If it is over 10 minutes, you may want to reschedule (with fee) or have a reduced session time. We have planned our appointments so that no one feels rushed. We will always try and work with you as sometimes with traffic it is out of your control.

Thank you for understanding the value of our time and yours.